Can We Reconcile The Bible With Scientific Discovery?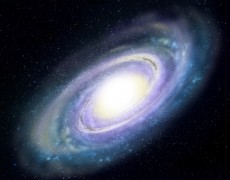 Many Christians mistakenly assume that we have to make a choice between a belief in the literal words of the Bible or scientific discovery. But if the God of the Bible created the entire Universe, wouldn't scientific discoveries be consistent with the revelation of that God in scripture?
In this series we examine (and critique) the growing debate in the church between a Young Earth and Old Earth interpretation of scripture, and focus on the ways in which Christians do harm to themselves and to those examining the claims of Christianity in order to champion one interpretation over the other.
We also tackle the claims of evolution using evidence collected from the top evolution thinkers, while building a framework for understanding the consistency shared by scientific discovery and the revelation of God's nature in scripture.
| | | |
| --- | --- | --- |
| Reconciling Science And The Bible – Part 1 | | Download |
| Reconciling Science And The Bible – Part 2 | | Download |
| Reconciling Science And The Bible – Part 3 | | Download |
| Reconciling Science And The Bible – Part 4 | | Download |
| Reconciling Science And The Bible – Part 5 | | Download |
| Reconciling Science And The Bible – Part 6 | | Download |
| Reconciling Science And The Bible – Part 7 | | Download |
| Reconciling Science And The Bible – Part 8 | | Download |
| Reconciling Science And The Bible – Part 9 | | Download |
| Reconciling Science And The Bible – Part 10 | | Download |