Learning to Pray the Lord's Prayer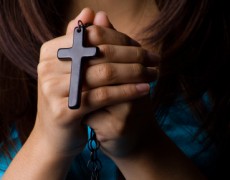 Christians authors have written hundreds of books on how to have a more vibrant prayer life, but it seems that despite all the expert advice on the topic, we continue to struggle with what should be a simple conversation with our Lord, Father and Friend. In this series, we break through some of the "noise" that surrounds the subject of prayer, and instead focus on the model of prayer which Jesus left us in the Lord's Prayer.
Analyzing every word in this brilliant model for prayer, we extract His priorities for prayer, while gaining a deeper understanding of the powerful words that Jesus gave to us to pray. If you have longed to rekindle your conversation with the Lord, join us in this series as we honestly wrestle with the things that keep us from open communication with our Father.