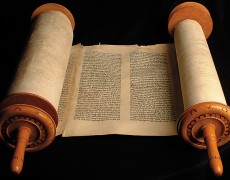 Jesus fulfilled over 300 messianic prophecies. The odds of any one person fulfilling eight prophecies is beyond scientific improbability.
And yet, most Christians have difficulty identifying messianic prophecies or locating them in scripture. God has given us a tremendous gift in these prophecies – each of them provides us with an assurance that Jesus was the One True Christ. These prophecies also give us assurance that scripture is inspired by the Living God.
How else could different prophets, writing in different eras, predict such detailed events that would only take place hundreds of years later? In this two-part series, we examine the qualifications for a messianic prophecy, as well as the objections commonly raised by Jewish scholars.
We also examine some of the more compelling prophecies and discover how they uniquely point to Jesus as their fulfillment.
| | | |
| --- | --- | --- |
| The Messianic Prophecies – Part 1 | | Download |
| The Messianic Prophecies – Part 2 | | Download |