Recovering Christian Hospitality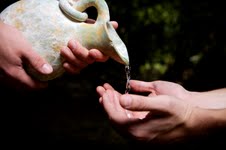 By and large, Americans are among the least hospitable cultures in the world. Anyone visiting a foreign country is immediately struck by how hospitable people are in other places. And yet hospitality was so central to Christians throughout the centuries that it has been credited as the reason the gospel spread so quickly. Moreover, so many of the stories in the scriptures — including many of Jesus' teachings — are built around an assumption that hospitality was known and would be practiced by His followers.
In this series, we seek to recover the practice of hospitality among American Christians. We spend time studying key scriptures that teach about hospitality, and stress Jesus' command that we go beyond the normative rules of hospitality and reciprocity. We focus on the great hospitality passages found in Matthew 10, Matthew 25 and Luke 14, and conclude by addressing some of the practical issues that people cite as to why hospitality is so difficult to practice. This series is a deeply personal series focused on the condition of our heart and the joy that awaits us when we rediscover the practice of hospitality.