Sex in the Body of Christ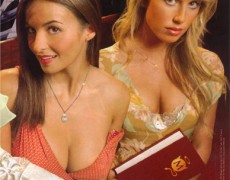 Every year, studies confirm that the level of premarital sex and other sexual sins is pervasive within the church to the same degree that it is pervasive outside of the church. Why does our belief in Christ make no impact on our sexual behavior? In this series that reaches into the heart of the problem, we address the toughest questions about why God's people continue to sin sexually in open defiance of God's word. What exactly do the survey's reveal? Why do programs like "True Love Waits" and every other effort to curb premarital sex fail?
What is the consequence of sexual sin? Why does the Bible warn us about intentional sin, and how does it affect our relationship to God? What is the impact of the taboo on sexual sin?
What practical answers can we find that will bring us line with God's commandments? Why does God require purity? How can we help one another to live in pure relationships?