The Evidence for the Resurrection of Jesus Christ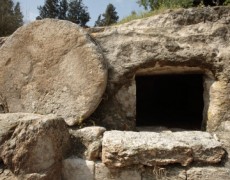 The bodily resurrection of Jesus Christ is a central tenant of Christianity which, if proven false, would seriously call our beliefs into question. A recent Discovery Channel documentary written and directed by Simcha Jacobovici and produced by James Cameron claims that the bodily remains of Jesus and his family have been found.
This series examines all of the claims of the documentary, as well as the historical evidence for the resurrection. Based on dozens of hours examining the documentary, as well as research of from the experts cited by Jacobovici's "The Lost Tomb of Jesus," we present a point-by-point response to the claims made by the documentary.
Backed by scholarship from both Christian and secular sources, we summarize the controversy surrounding the filmmakers' methods and their claims, while independently evaluating what evidence exists to support the resurrection accounts of the Bible.