Troubling Images of God in the Old Testament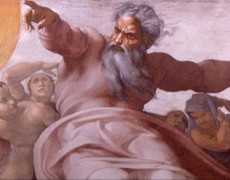 We often stop dead in our tracks when we read certain difficult passages in the Old Testament, then quickly move on without taking the time to develop a framework for how to think about these passages. Why does God at times seem so violent? Where is the grace and mercy that appears to be more central in the New Testament? Why was Israel commanded to follow seemingly arbitrary laws, and why was the punishment so severe for violating God's ordinances? Why did God appear to allow Israel to continue to practice polygamy and slavery? What do we make of all the passages that depict God as ordering the destruction of men, women and children in Israel's wars against the Canaanites?
In this series, we take a sampling of troubling images from the Old Testament and model how to faithfully deal with these passages, without resorting to simple explanations that gloss over real difficulties. We start by examining the purpose of the Mosaic Law, the reasons behind the swift manner in which God's punishment was enacted in certain passages, and whether the Mosaic Law has any continued applicability to Christians today. We then look briefly at the issues of slavery, patriarchy, polygamy and concubinage. Finally, we move to consider some of the most troubling aspects of God's commands that take center stage in the war narratives as Israel seems to act without mercy against the Canaanites. Along the way, our goal is to help both Christians and non-Christians to better understand these passages, while consciously leaving room for our view of Holy God to expand to even greater lengths.