What Will Heaven be Like?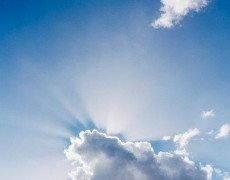 As Christians, we spend a good deal of time preaching about how to get to Heaven, but the truth is, most of us know very little about what life in Heaven will really be like.
This series examines some of the most common questions about Heaven, starting with where do we go after death? Do we arrive in Heaven immediately? Is there time in Heaven? Can people who have passed on see us? Are they aware of events on earth? Where will Heaven be?  Will we really have physical bodies? What will we do all day? How old will we be in Heaven?
Are we going to sing and praise God forever, or is there more to Heaven? Will we eat, will we drink, will we have jobs, will we live in houses, will we know everyone there? These and other challenging questions are tackled in this series based in part on Randy Alcorn's book, "Heaven".