Identifying Idols In Our Lives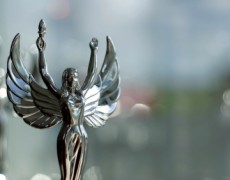 Is there anything you love more than God? Our immediate reaction is to say no, but the truth is that many things compete with the worship that should only be given to God. In this series we examine the subject of modern-day idols such as money, material possessions, relationships, romance, success, individualism, choice, and instant gratification. We ask deep questions intended to help examine the condition of our hearts and to discover where it is that we struggle with subtle idolatry.
Do we look to people and things to give us what only God can give, such as happiness, security, comfort, meaning or control over our lives? Does the pursuit of anyone or anything threaten to displace God from the central place He should occupy in our lives? How does unchecked idolatry interfere with our relationship with God, or even threaten to change our understanding of who God is.
If we do identify the things that distract us from devotion to God, how do we replace these idols with proper worship of God alone? This deeply personal and practical series is intended to uncover issues that may only surface when we ask honest questions of ourselves.