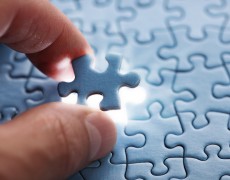 After nine years of ministry, we invite you to listen in as we conclude with our Final Series.  Join us for a behind-the-scenes look at what it took to put on the Interactive Forum every Sunday night, along with a celebration of what God accomplished through our time together.
Our first podcast in the series, "What We Did," focuses on how Exodus came about, how we adopted interactive teaching, and includes a retrospective of all of the series that we covered.  "How We Did It" expands on the work that was required behind the scenes to take on each of these series, especially in a group that allowed anyone to interrupt at any time to ask questions or to challenge the discussion.  "What We Learned Along the Way" leaves behind the lessons we learned, along with important markers for others who want to engage interactive teaching in a similar way.
Then Monique — Exodus' longest standing member and a familiar voice in many discussions — interviews John to ask the questions that haven't yet been asked.  John then concludes with some final comments as the group gathers for one last time around the communion table.
If you've been part of the Exodus community in person or online, or if you are just checking out Exodus for the first time, we invite you to listen in and learn more about what it took to present this unique ministry for close to a decade.  We hope it will give you greater insight and appreciation into the podcasts that we've left behind as our contribution to the glory of God's kingdom.