Here's to Eight Years of Lending with Kiva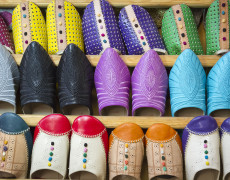 Every once in a while I read an article that either supports or critiques the use of microlending to help people in developing countries to finance business opportunities and improve their lives.  To be sure, there are positives and negatives for any program that seeks to help others.  But years ago, we made a simple decision: absent concrete evidence that microfinance was harming people, we would collect funds and make those funds available as loans through Kiva (www.kiva.org). 
Over the years, we sponsored many different organizations in an effort to give to the Lord just a small measure of what already belonged to him.  While we encouraged members of the group to give to our Kiva account, we also supported many diverse causes including volunteering in a homeless recovery house, making "purchases" through the World Vision gift catalogue, donating toward water well construction with LifeWater International, and sponsoring our church's food pantry. 
Still, it's striking what a small amount of money can achieve when consistently loaned and re-loaned through Kiva.  Our Kiva account was seeded with a total of $2,785.00, but it has resulted in $24,100.00 in loans over the years.  Each loan of $25 is made in partnership with other Kiva lenders, up to the amount that the borrower needs to finance their business.  To date, we've been able to make 961 loans to people in 66 different countries.  During the nearly eight years we have been making loans, less than 2% of the funds were not paid back.  Each time a loan is repaid, it is automatically loaned out again, putting us in the top 1% of Kiva lenders in terms of loan volume.
We live at a time when the connectedness of the world brings us a daily deluge of difficult news from all over the world.  Thankfully, the same technologies that introduce us to so much hardship also allow us to tangibly respond through a global movement that makes financing available to those most in need.  It's an important part of the legacy of our group, and it will continue to pay dividends for many years to come.