(Another) Eyewitness Testimony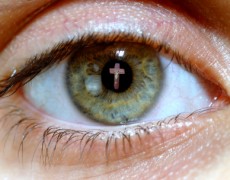 In my last post, I focused on the beautiful tradition of giving testimony to the work of Jesus in our daily lives.  I observed how jurors tend to give more weight to percipient witnesses ("eyewitness"), who actually experienced an event, over that of expert witnesses, who later interpret the evidence for the jury.  I shared the testimony of Rodney Henrich, who has worked for over two decades with our church's homeless ministry, and provided his eyewitness account of the very real provision that God has given to those in that ministry.  You can read his testimony here.
In that same tradition of providing eyewitness testimony to the continuing activity of our Lord in this world, Christianity Today has recently been highlighting one testimony each month in the closing pages of its print edition.  Many of these testimonies are deeply meaningful and provide compelling evidence to the truth of Jesus Christ in a way that our series — by themselves — cannot.
Recently, the magazine published the testimony of Kristen Powers, a contributor to USA Today, a columnist for Newsweek/The Daily Beast and a Democratic commentator for Fox News.  She describes her transition from a person who doubted God, and was repelled by Christians, to one who personally encountered the Lord Jesus.  The article also touches on her surprising encounters with Christians, and how those brought her closer to faith.  The testimony is well worth the time to read, and you can find it here.