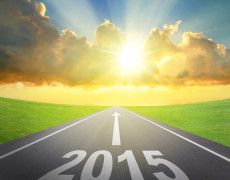 Some time ago, we posted the last of our Exodus Podcasts, concluding with The Final Series.  Some people asked us why we took the time to record and post a final series.  After almost a decade in ministry, we wanted to do three things: (1) give testimony to God for what He allowed us to accomplish, and for the amazing run that we had together; (2) give our online listeners a behind-the-scenes look at what it took to put on the Interactive Forum each week; and (3) leave behind a "how-to" manual to encourage others to follow the trail which we had blazed.  If you haven't had a chance to check out The Final Series, you can check it out here.  It might even prompt you to check out other topics from our podcasts which you might have missed along the way.
After posting The Final Series, I took some time off for a much needed break.  It was also a time for reflection on what might lie ahead.  While that picture is still coming into focus, we are aware that many of you are still discovering the podcasts for the first time, or continuing to listen along to series you've missed.  We're hoping you keep interacting with the site, and we wanted you to know that we're still here as well.
It's my hope that we can continue to update the blog with new posts that relate back to the many podcast topics we've covered.  In addition, we're going to be posting more of my sermons from my time as a teaching pastor at NewSong Church for those who've wondered if we had any more content to post.  While preaching is often a very different format than the interactive teaching we modeled in our podcasts, it's been a chance to use my gifts in an entirely different way.  NewSong also values interaction, and we often end our sermons with a time of questions and answers.  We'll update this post with the link to those sermons as soon as we start to post them.
May you grow increasingly closer to the Lord and continue to know Him more intimately throughout this coming year!